EDITORIAL BOARD MEMBERS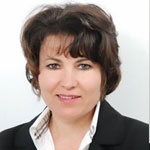 Sonia OUALI HAMMAMI
Chairman of Tunisian Geriatric Association
Internal Medicine Department
University of Monastir
Tunisia
BIOGRAPHY:
A pioneer geriatrician in Tunisia that worked as Professor of Internal Medicine and Geriatric Medicine at the Faculty of Medicine, National graduate School for science and technology of health and National Graduate Institute of Biotechnology; University of Monastir. Currently, the Chairman of this Department.
Dr Hammami did training in ISPED, University Segalen Bordeaux Epidemiology and Medical Statistics . She also obtained a diploma in Internal Medicine and did training in Internal Medicine as clinical assistant in Pitié Salpetriére Hospital (University Pierre et Marie Curie, Paris). It span public health, family and internal medicine, and concluded by intensive training for two years in geriatrics through a combined program between Tunisia and Belgium, she completed a DESS (Diplome d'Etude Supérieure Spécialisée) in gerontology.
Her working experience includes working in academic and governmental organizations. She is a consultant for the government on the health care for the elderly program at the level of Tunis. At the same time she is a short term consultant with the United Nations Population Fund, and World Health Organization.
Her training and work experience obtained in Tunisia and Europe helped in establishing a number of research activities. Dr. Hammami research focuses on metabolic disorders in the elderly (epidemiology, Diabetes, Hypertension, nutrition and atherosclerosis). She is also involved in epidemiological research on Alzheimer's disease and vascular dementia and many transcultural studies in gerontology. Acted as the Principal investigator for the project supported by the EMRO/WHO to study the medico- social situation and the lifestyle of elderly in Monastir city (TUNISIA)". At the same time she is the Tunisian coordinator of the scientific cooperation project Belgo-Tunisian to develop Geriatric and Gerontology in the center of Tunisia using the Belgium experience.
Currently, she is a member of a number of committees including the Coordinating Committee of the Tunisian group (Ministry of health) to develop gerontological and geriatric education at the under graduate and postgraduate level. At the same time she is a member of the International Network for the Prevention of Elder Abuse, Tunisian Association of Gerontology, College of Internal Medicine, Tunisian Society of Internal Medicine, Tunisian Alzheimer disease Association She founded the Geriatric Master, University of Monastir with the help of dedicated staff. Currently she is the vice chairperson of the National Association to Protect Elderly, the vice Chair-person of the Association of research in neuropsychiatric science and the Chair-person of the meeting of geriatric Medicine organized since 2005 in Tunisia (Monastir).
Finally, she had an extensive list of publications, book chapters, and large number of published abstracts. She has published works on aging issues, internal medicine and education. A total of more than 60 publications and 160 published abstract in national and international journals and books published. She had participated in large number of International meeting and has organized some of them in Tunisia.
---
---
OTHER EDITORIAL BOARD MEMBER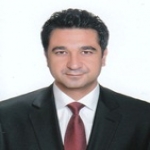 Associate Professor of Radiation Oncology University of Health Sciences Turkey
Assistant Professor
Department of Radiologic Sciences
Kuwait University
Kuwait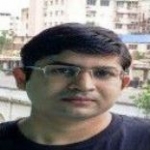 Assistant ProfessorDepartment of Cardiac AnaesthesiologyInstitute of Postgraduate Medical Education and ResearchIndia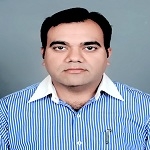 Assistant Professor Cardiology
LPS Institute of Cardiology
GSVM Medical College
India
Professor
Faculty of Pharmacy
Cairo University
Egypt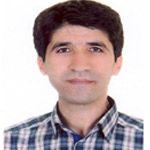 Professor
Department of Biochemistry
Faculty of Medicine
Urmia University Medical Sciences
Iran