EDITORIAL BOARD MEMBERS
Akram Mahmoud El-Abd Asbeutah
Assistant Professor
Department of Radiologic Sciences
Kuwait University
Kuwait
BIOGRAPHY:
Dr. Akram Mahmoud El-Abd Asbeutah's career in ultrasound spans 15 years and he is one of Australia's most highly regarded sonographers especially in the field of vascular ultrasound.
He initially obtained his Bachelor of radiologic sciences in 1986 from Kuwait university-Faculty of Allied Health Sciences and then obtained his Master degree in Anatomy from Kuwait University-Faculty of Medicine in 1994 then he completed examinations in the Diploma of Medical Ultrasound (General) in Australia and as a Registered Technologist in the USA. In 2006 Dr. Akram completed his PhD thesis at Monash University entitled "What makes the veins incompetent"? Which identified a previously unreported pattern of varicose veins as well as establishing the prevalence of several less recognized causes of venous disease.
Dr. Akram's wealth of knowledge as well as his passion and enthusiasm for research and education are reflected in his highly regarded presentations. Since 2002 He has been a clinical senior lecturer at the Department of Radiologic Sciences-Faculty of Allied Health Sciences, Kuwait University, providing comprehensive training in radiologic Imaging, Musculoskeletal and Vascular Ultrasound Imaging in a clinical environment. He is currently hold an assistant professor position at Department of Radiologic Sciences, Faculty of Allied Health Sciences, Kuwait University and He is appointed as an adjunct senior lecturer to Monash University, Faculty of Medicine, Department of Medical Imaging from 1/6/2014 till 1/6/2018.
Dr. Akram presents regularly at national and international meetings and has published a number of papers. Since 1992 he has conducted numerous training courses in radiography as well as Ultrasound with attendees from local as well as international. Akram is actively a member of Australian Society of Ultrasound in Medicine, Australian Sonographers Association, Accredited Medical Sonographer, American Registered Radiologic Technologist, involved in the education and accreditation of the ultrasound profession as a clinical tutor at Kuwait University, and an examiner for the Radiologic Technologists at Kuwait University-Kuwait.
---
---
OTHER EDITORIAL BOARD MEMBER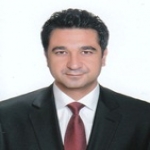 Associate Professor of Radiation Oncology University of Health Sciences Turkey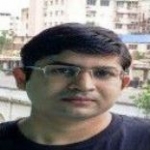 Assistant ProfessorDepartment of Cardiac AnaesthesiologyInstitute of Postgraduate Medical Education and ResearchIndia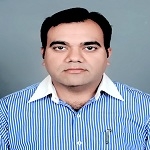 Assistant Professor Cardiology
LPS Institute of Cardiology
GSVM Medical College
India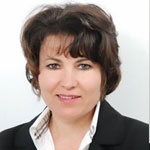 Chairman of Tunisian Geriatric Association
Internal Medicine Department
University of Monastir
Tunisia
Professor
Faculty of Pharmacy
Cairo University
Egypt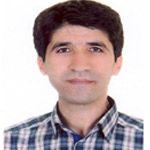 Professor
Department of Biochemistry
Faculty of Medicine
Urmia University Medical Sciences
Iran