EDITORIAL BOARD MEMBERS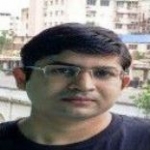 Sandeep Kumar Kar
Assistant ProfessorDepartment of Cardiac AnaesthesiologyInstitute of Postgraduate Medical Education and ResearchIndia
BIOGRAPHY:
Dr. Sandeep Kumar Kar is presently working as Assistant Professor, Department of Cardiac Anesthesiology, Institute of Postgraduate Medical Education & Research, Kolkata, India. He worked as a Clinical Tutor in Cardiac Anaesthesiology, Institute of Post-Graduate Medical Education and Research and Seth Sukhlal Karnani Memorial Hospital, India. He also Underwent special training in Cardiac Anaesthesiology in Institute of Post-Graduate Medical Education and Research from 15.12.2012 to 14.12.2014.
Dr. Sandeep Kumar Kar has represented India in several world congresses in Anesthesiology and Critical Care. He has published more than fifty research articles and reviews in high impact international journals. He is in the Editorial board of several journals and Editor of various national and international journals. He has won international and National awards like Janak Mehta National Award for best paper in Cardiac Anesthesiology, B Braun Scholar of the year (2012), ESOP Scholarship (NWAC 2013) and presented papers and lectures in several National and International conferences. He is also a Poet and Writer of international repute with poetry published in several international Journals.
RESEARCH INTERESTS:
Dr. Sandeep Kumar Kar research interests include Cardiopulmonary Bypass, Heart Failure, Anaesthetics, Cardiac Surgery, Anaesthesiology, Anesthesiology, Echocardiography, Arrhythmias, Pain Measurement, Catheter Ablation, etc.
---
---
OTHER EDITORIAL BOARD MEMBER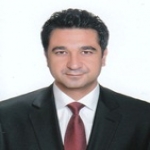 Associate Professor of Radiation Oncology University of Health Sciences Turkey
Assistant Professor
Department of Radiologic Sciences
Kuwait University
Kuwait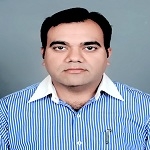 Assistant Professor Cardiology
LPS Institute of Cardiology
GSVM Medical College
India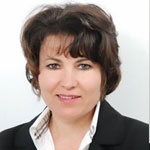 Chairman of Tunisian Geriatric Association
Internal Medicine Department
University of Monastir
Tunisia
Professor
Faculty of Pharmacy
Cairo University
Egypt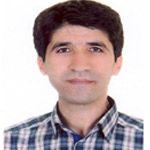 Professor
Department of Biochemistry
Faculty of Medicine
Urmia University Medical Sciences
Iran